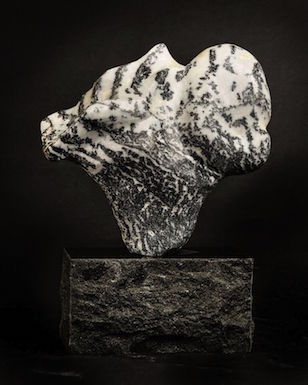 Suzanne Brennan Firstenberg
Suzanne Brennan Firstenberg grew up in the Black Hills of South Dakota and slowly, through college degrees, careers, and life changes, alighted in Washington DC where, after working on Capitol Hill, volunteering with hospice patients and serving on various boards, she discovered-- accidentally--that she is an artist.

Through creative alchemy, various materials submit to her desires: stone, clay, wood, ice, metal, concrete rubble, paper, animal bones. The list is endless, but so, too, are the things she has to say. At her Flash Sideways Studio in Adams Morgan, she creates both contemplative objects and sculptures that engage social discourse.