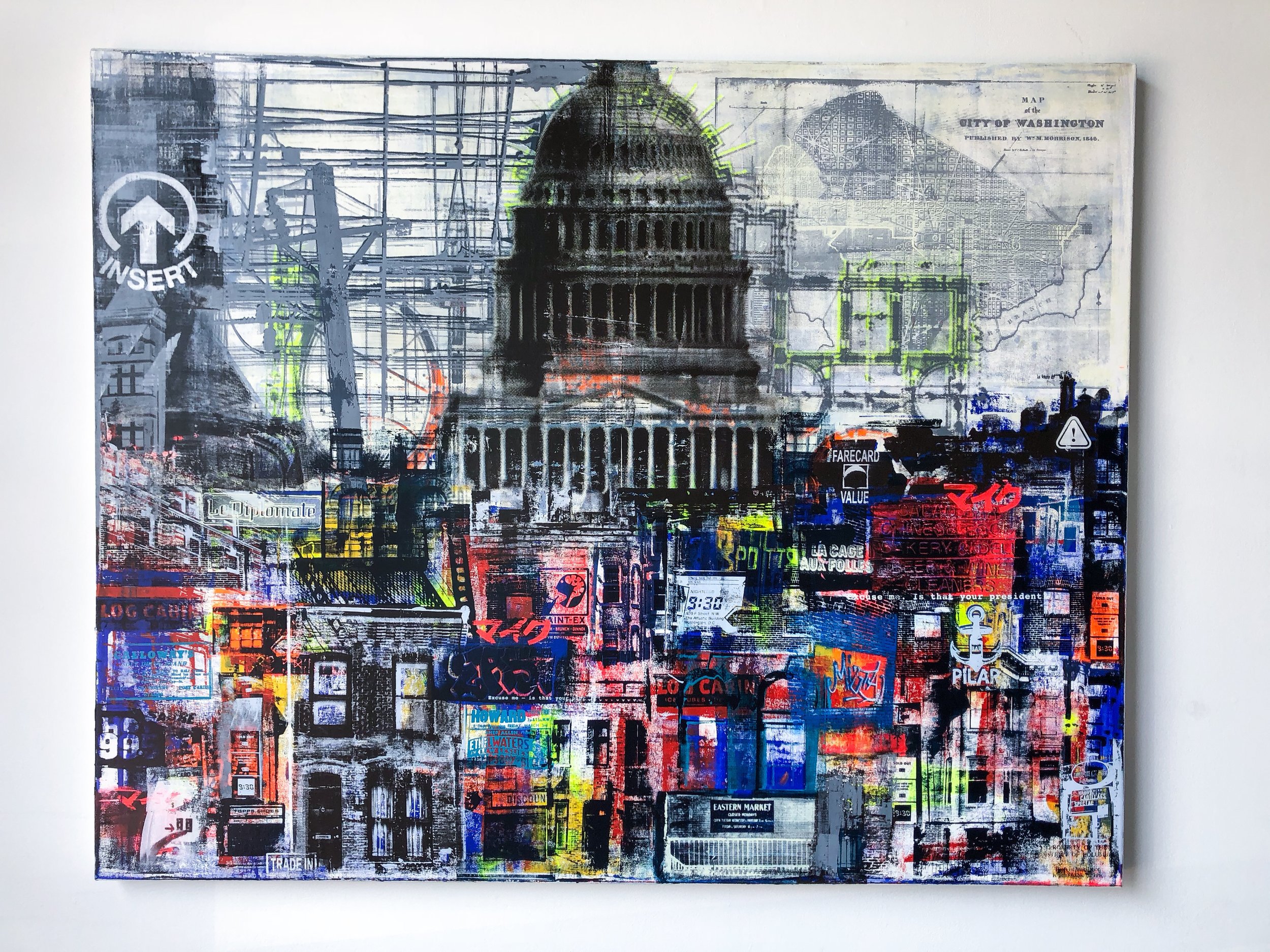 FAIR CARD VALUE on view at Long View Gallery in DC thru July 8th. Visit www.districtcreative.com/fcv for more information.
Michael Crossett
Mixed Media Artist, Printmaker & Designer
As a kid, we moved around a lot because my dad was in the Air Force. Nothing ever lasted very long. So I'm always looking for anchors. The things that will last. The things that have lasted.

When I go up to Provincetown, I'm always taking pictures of old buoys and other weathered relics. Harpoons. Shutters with the paint peeling off. Piles of old ropes. Those are the things that are real for me because they've lasted. Endured. For me, that's beauty.

I also live in a city of monuments, so I'm surrounded by symbols. I'm drawn to them. You see a lot of symbols and icons in my work. I like to juxtapose symbols that shouldn't go together but do—one of the reasons I love graffiti. If it wasn't illegal, I'd be doing it all the time.

PREFERRED MEDIUM
Collage . Silkscreen . Digital & Film Photography . Mixed Media

PREFERRED MATERIALS
Paper . Canvas . Wood . Found Objects